Cub Scouts 101
This is the place to start if you are interested in learning more about Cub Scouts and Pack 194.  The pages in this section will give you all the information that you need to get your son started with his Scouting adventure.  Pictures can tell a much better story than words ever can.  Take a look here to begin finding out what Scouting with our pack is all about.
What do boys get to do as Cub Scouts?  The better question is what don't they get to do.  See below for just some of the fun adventures that await your son in Pack 194.
Swimming (Yes, we do that)
Learning new skills (of course)
Building and racing their own car in the Pinewood Derby (A Cub Scout tradition)
Learning about citizenship (always)
Visiting local historical sites (to help learn why citizenship is so important)
Hiking (absolutely)
Playing Sports (fitness, sportsmanship, and just plain fun)
Building Rockets (and getting to see them launched!)
Playing fun games (outdoors and active =  fun)
Going on amazing field trips (which all boys love)
Camping (a true cornerstone of the Scouting experience)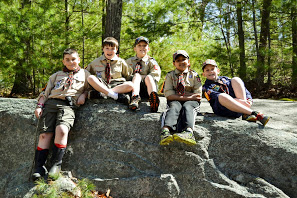 Fellowship with peers (friendships that can last a lifetime)
OK, this looks like something I want my son involved with, but how does it all work?  Click here to find out!