Welcome to Pack 194
Upcoming Events
Our next pack meeting will be March 21st at the Middle School.
Skating evening at the Edge March 24
We have reserved a rink at the Edge sports center on Hartwell Road for the exclusive use of the pack. Family members are also welcome to skate. Our skating time runs from 6:50 PM to 7:50. There is no charge for skating (thanks to all your popcorn sales) but skate rentals are $3. A limited number of skates are available for rent, so the Edge recommends that people without skates try to borrow from a friend. If you want to rent skates you should plan to arrive early.
Arrow of Light Cross-over Ceremony March 26
We decided to skip the Blue and Gold dinner again next year, due to the uncertainty surrounding the pandemic. However, we felt it important to recognize the achievements of our arrow of light scouts as they cross over into BSA Scouting.
It is with some sadness that we see them depart, but the younger scouts will be able to see them again when it is their turn to cross over. And we're sure that they'll have even more fun as scouts than they did as cub scouts!
The details of the ceremony are still being worked out, but we know it will be held outdoors, and have a rain date of March 27.
Raingutter Regatta April 3
We will be having a raingutter regatta From 2 PM to 4 PM at the JGMS Cafeteria. For those of you who have participated in the past, you know it involves a lot of non-hygenic huffing and puffing. We are going to change the rules a bit this year: the boys will use mechanical air pumps.
Past Activities
Scouting offers young people opportunities to learn about the outdoors, citizenship, and cooking, while making new friends. Pack 194 is a part of the Boy Scouts of America, and we are the unit that runs the BSA's Cub Scout program for children in grades K-5 for Bedford, Massachusetts. Our energetic and enthusiastic group of well-trained, volunteer adult leaders are committed to running the Cub Scout program, and making it an experience filled with lots of purposeful fun, adventure, and learning for the children of Bedford. Pack 194 has a 50+ year tradition and is one of the more active packs in eastern Massachusetts.
Scouting focuses on encouraging and reinforcing important character traits, such as citizenship and leadership. Cub Scouting also introduces many important life-skills including things like working with tools and emergency preparedness.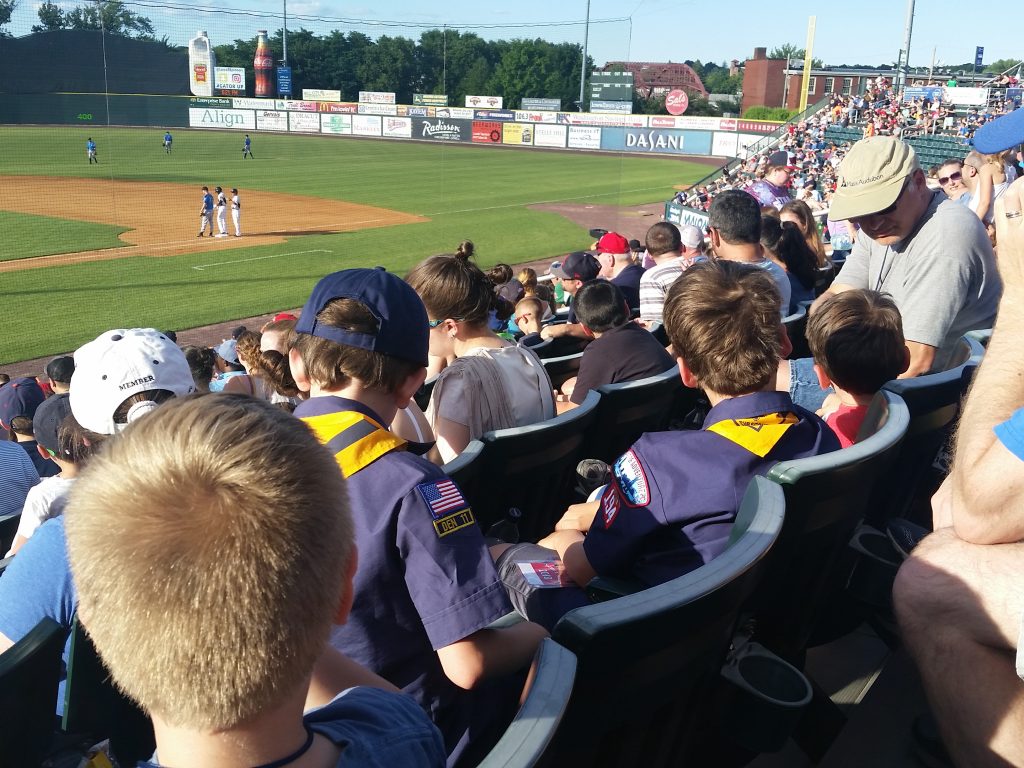 If you are interested in learning more about Cub Scouting and Pack 194, and what it can do for your child, we invite you to take a tour at our page Cub Scouts 101. Or, you can visit our facebook page at https://www.facebook.com/bedfordpack194/. We are convinced that we can offer your child memories and skills that will last a lifetime.